SAP UDI Solution for EU MDR & IVDR  (EUDAMED)
A fully functional SAP Add-On solution to:
→ maintain UDI data
→ migrate UDI data
→ UDI data export to Excel or XML format
Our solution supports you in maintaining your UDI-relevant products in SAP and transferring them to the European Database for Medical Devices (EUDAMED)
Stay compliant and keep up with the latest requirements
UDI is an ongoing process: You are not alone on the road to compliance, we support you through all the steps and even after the implementation.
As a solution-oriented partner, we support you constantly and make you aware of all the regulatory changes and new requirements.

Maintenance of BASIC-UDI and UDI-DI Data 
– in line with MDR 2017/745 and IVDR 2017/746
Our UDI SAP solution for FDA requirements has already established itself several times with customers. During development, we ensured from the outset that the data structures are so flexible that an extension can be easily and quickly adapted for other authorities.
All other transactions for data management and data export can now be flexibly adapted to the new fields of EUDAMED.
Do you have a lot of products?
If yes, you probably don't want to register them all one by one in SAP. To overcome this issue, Europe IT Consulting made it possible to create only one UDI-DI entry which is the template record for all materials. Instead of maintaining the UDI-DI for each material number, the product hierarchy template will be used only once.
If you already have a product hierarchy in SAP, then we can implement it in our SAP. This minimizes the data maintenance effort enormously.
Global UDI Fiori SAP Dashboard 
To monitor your UDI data even more effectively, we have also developed a Fiori solution for our SAP UDI add-ons. This allows you to view all your UDI data in real time and monitor your status in the UDI implementation process. 
The UDI SAP Fiori tool enables authority-specific monitoring of your individual UDI data and also provides a global overview of your data for all authorities.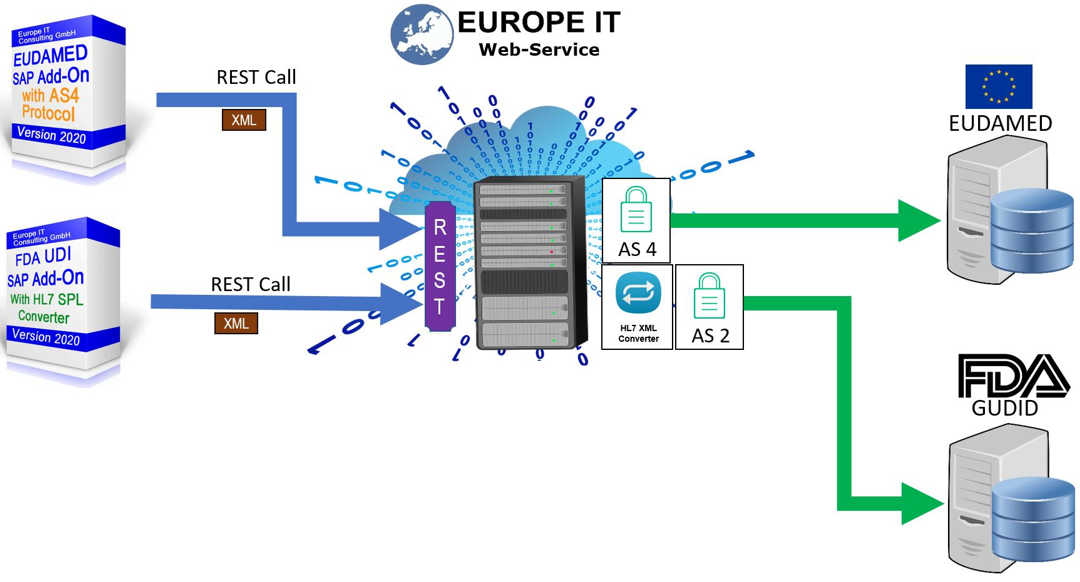 Are you interested?