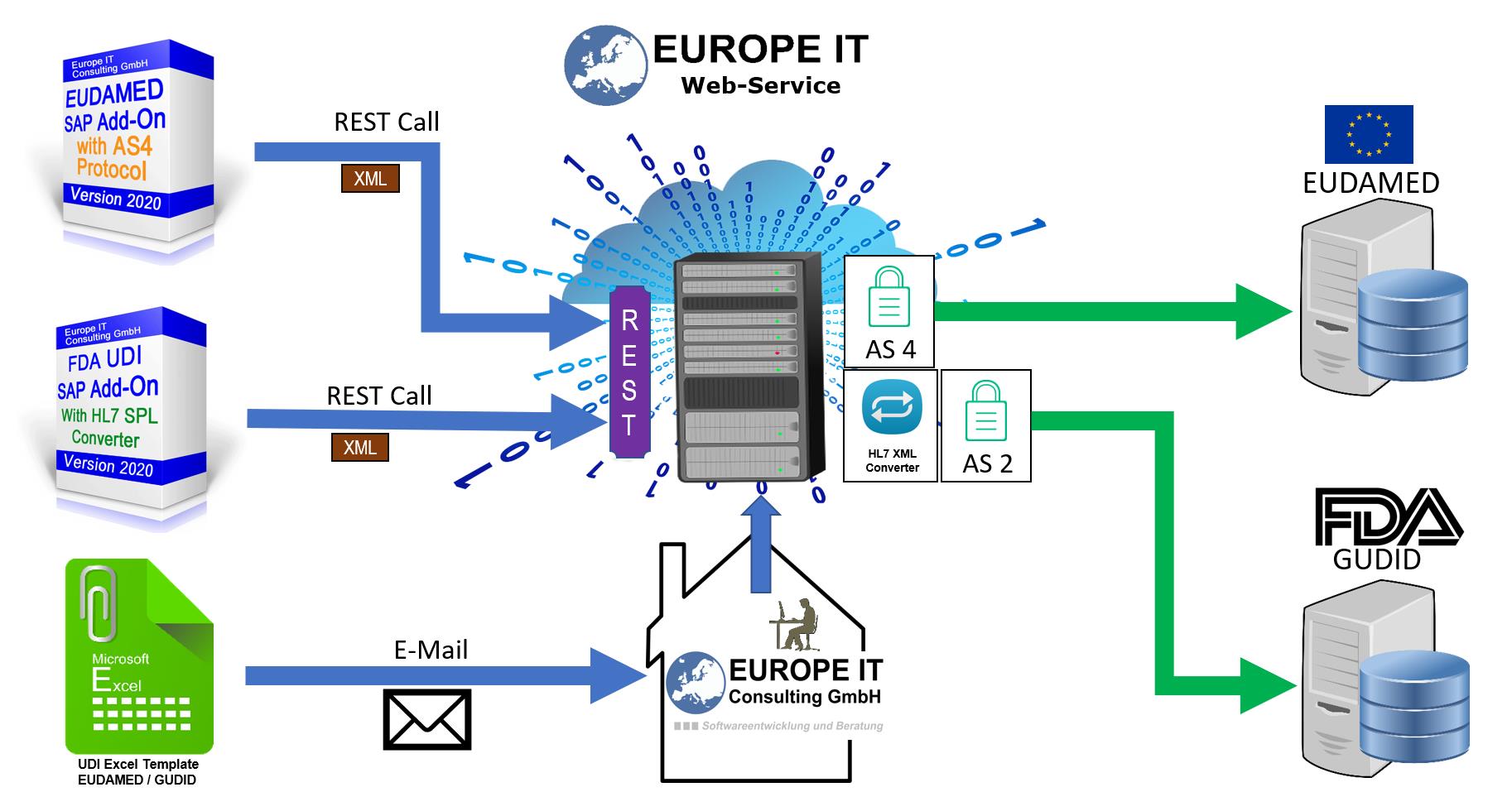 UDI data submission to GUDID and EUDAMED
One of the challenges in implementing the requirements of the FDA and the European Commission is to transfer the UDI data to the authorities in the correct format. As a technology company Europe IT Consulting GmbH offers a service to transform the UDI data into the HL7 SPL format and to transfer it to the authorities.
See the video how it works.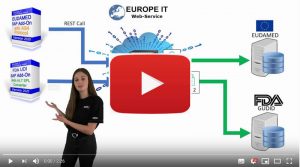 UDI data transfer (2:26 min)
What possibilities do I have as a customer?
data transfer with the UDI SAP Add-On directly out of SAP You are already using our UDI SAP Add-On to manage your medical device master data. Then you can either use the data export tool in SAP to extract the data as an XML file or use the UDI data transfer tool in SAP to store the data directly on our server without detours. The UDI Add-On then automatically queries the status of the data transfer and the status on the GUDID in the background so that you are always up to date.
data transfer via WebService They can also send us your data via WebService. To do this, you must transfer the data in a data structure defined by us as an XML file via WebService (RESTfull Webservice and XML). We do the rest for you.
send UDI data via Excel file You have the possibility to send us your UDI data in an Excel file. We will transform the data into the HL7 SPL format for you and perform the upload for you.
Are you interested?